50T Corn Grinding Mill Plant Maize Milling Plant
Product Detail
Production Case
50T Corn Grinding Mill Plant Maize Milling Plant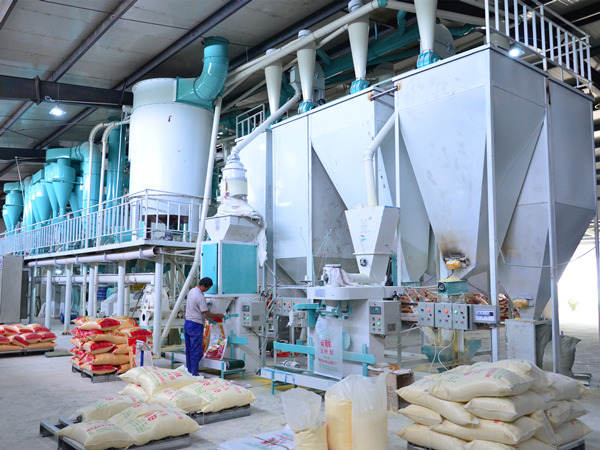 Our corn grining mill plant adopts dry method and excellent automatic solutions, which can reduce labor cost and production cost. The professional grain technology designer and commissioning engineer team can ensure the advancement of the corn grinding technology. Corn grinding mill plant can not only reduce energy consumption, but also reduce impurities, dust and bran spec imfluence to the end products. The quality goods rate can reach or even surpass the national standard and improve the market competition ability.
Corn grinding mill plant technological introduction:
1. Corn grinding mill plant first removes impurities mixed with the corn kernels: one classifying process can sort out qualified size of corn kernels; one polishing machine can remove the impurities which adhere to the kernel surface and make kernels look more bright.
2. Corn grinding mill plant cleaning section: it adopts one screening process, one stone removing process and the winnowing system to clean the big and small impurities, light impurities, pebbles and magnetic material to ensure the product quality.
3. Corn grinding mill plant grinding section: smashing makes the material granularity suitable when it enters into the flour milling machine so as to improve grinding efficiency. The flour milling machine can grind the material into flour, then the screen separates various material. Purification can separate the fine skin and broken germs by the combined effect of screening and winnowing.
4. Corn grinding mill plant measuring and packaging section: the warehouse can reduce the amount of labour used. Measuring and packaging can adopt manual or electrical measuring and packaging according to actual needs.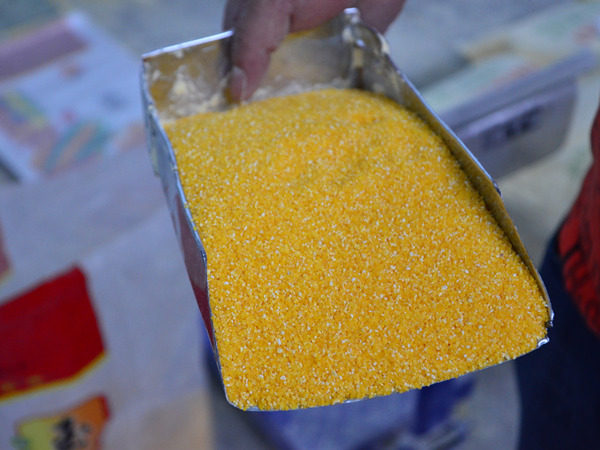 Core equipments of corn grinding mill plant: vibrating sieve, classifying destoner machine, air blower, air suction duct, degerminator, germ extraction machine, corn peeling machine, corn polishing machine, flat sieve.
Corn grinding mill plant end products: grade corn flour and corn bran.
End products proportion: grade corn flour: 75-80%, corn bran 20-25%
Corn flour fineness:40-200 meshes (the flour fineness can be adjusted)
Corn grinding mill plant technical parameter:
Processing Capacity

Power

KW

Power Consumption for Tons of Material

KW/HOUR

Yield

T/24 HOURS

Workshop Size

L×W×H/M

20T

72

58-60

20T

20×5×5(line structure)

16×5×6(steel structure)

30T

108

58-60

30T

24×5×6(line structure)

30×5×5(steel structure)

50T

172

56-58

50T

35×5×7(steel structure)

100T

346

56-58

100T

40×7×8(steel structure)
---
---