Mozambique 1T/Hour White Maize Flour Milling Line
Product Detail
Production Case
1T/Hour White Maize Flour Milling Line Introduction:
1T/Hour White Maize Flour Milling Line refers to the whole small corn four milling line, which consists of impurities removing, cleaning, flour milling, measuring and packaging process.This line includes integrated cleaning machine(destoner and cleaning sieve), maize peeling machine, polishing machine, grinding mill, automatic packaging machine and electric control cabinet.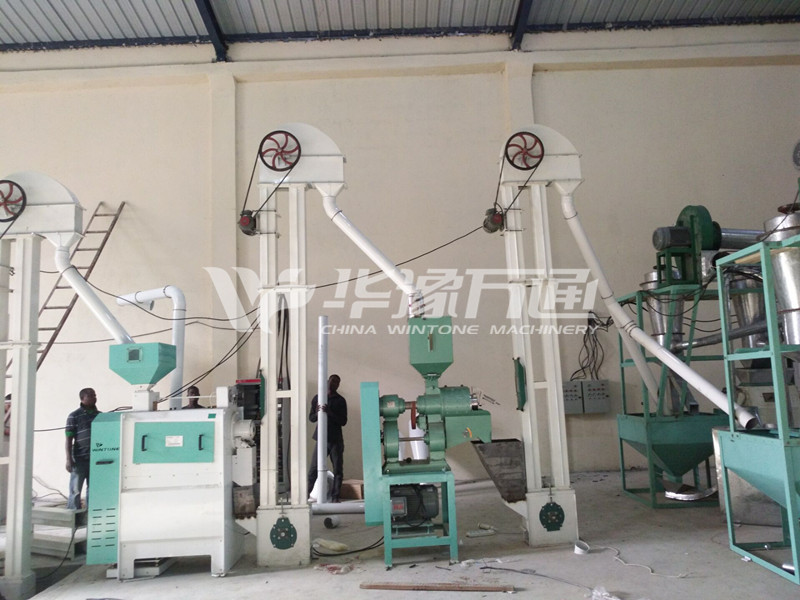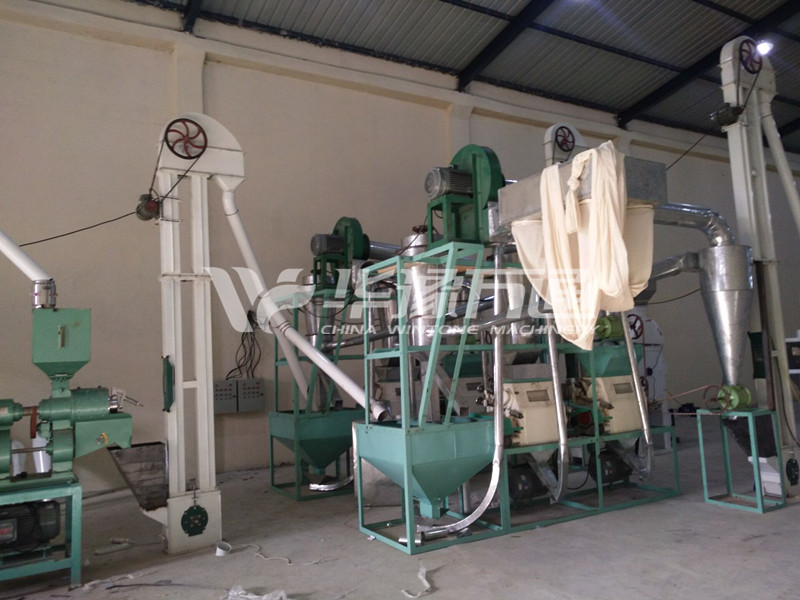 Working Principle and Features:
1. Unprocessed maize cleaning : Removing impurities mixed with the corn kernels: one classifying process can sort out qualified size of corn kernels; one polishing machine can remove the impurities which adhere to the kernel surface and make kernels look more bright.
2. Maize peeling: This machine is designed for maize hulling,the emery rollers can remove bran without adding water to maize.
3. Maize germ degerming:This machine is a special equipment which is mainly applied for corn hulling, de-germinating and polishing.
4. Maize flour grinding: Smashing makes the material granularity suitable when it enters into the flour milling machine so as to improve grinding efficiency.
The flour milling machine can grind the material into flour, then the screen separates various material. Purification can separate the fine skin and broken germs by the combined effect of screening and winnowing.
5. Measuring and packaging: The warehouse can reduce the amount of labour used. Measuring and packaging can adopt manual or electrical measuring and packaging according to actual needs.
Features:
Low labour cost, low energy consumption, automatic production, less content of impurities in corn flour.
Finished Products: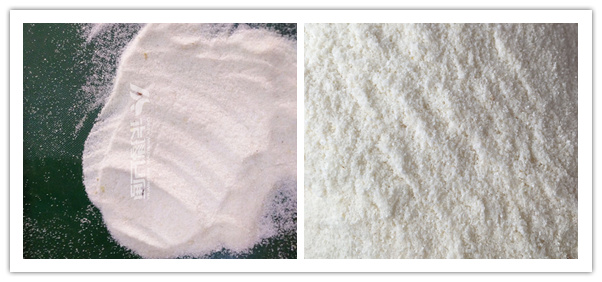 ---
Previous:
10TPD Corn Milling Line
---