Corn Mill for Sale Maize Mill for Sale
Product Detail
Production Case
Corn mill adopts pneumatic control method and is once formed by compression moulding, without scratch, but with high precision. The special welding technology makes the machine strong without weld mark. The surface is painted by electrostatic painting technology, lustrous, flat, wear resistant and durable without fracturing or desquamation phenomenon.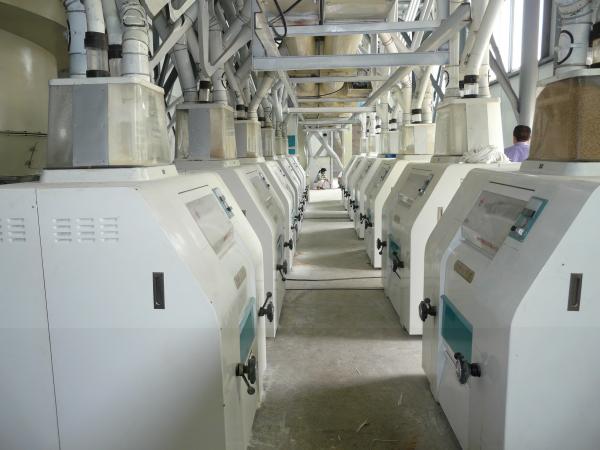 Corn mill for sale has large potential market in Africa and Asia. Corn is the stape food in many African countries. And many people earn a living by corn and corn mill. Corn mill refers to the single corn flour milling machine here. It usually works in the whole corn processing plant.
With breaking, cutting, hulling, rubbing of the material, the effect of grinding is achieved. Corn mill depends on one pair of opposite differential rotation to peel materials, extracting the endosperm and milling it into flour.
1. Pneumatic corn mill has electrostatic spraying surface, bright color, elegant design, and luxurious appearance;
2. Automatic pressure control can be controlled individually or remotely by computer, high degree of automation;
3. In addition to pneumatic clutch, electromagnetic clutch can also be applied. Small size, low cost, easy to install, reliable performance;
4. The eccentric structured grinding roller is an independent self sustaining system and well shock absorbed;
5. Flat grinding roller set, the material is easy to enter the grinding chamber, efficient, convenient to maintain;
6. Synchronous rotation roller, smoothly operated, low noise, safe and environmentally protected;
7. The centre of the pneumatic corn flour milling machine with negative pressure suction device can improve feeding status, lower temperature of the material;
8. Finished products of grits, flour in uniform particle size, excellent quality, and large output.
Corn Grits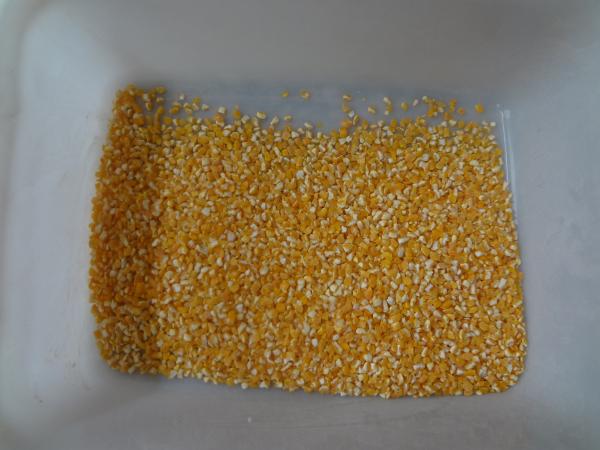 Corn Flour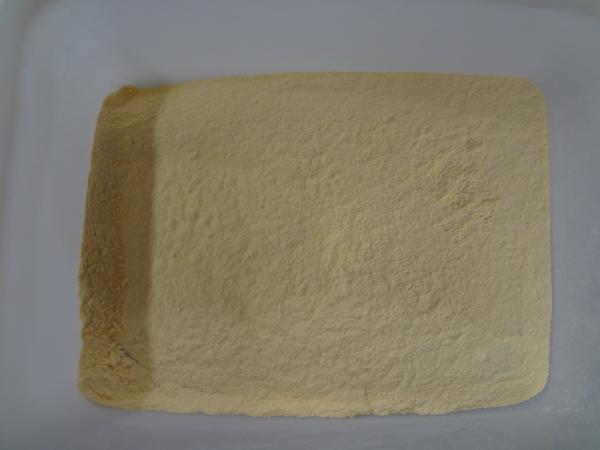 Technical parameter of pneumatic corn mill:
Model

Yield

(T/H)

Power

(KW)

Spindle Speed(r/Min)

Weight
(kg)

Outline Size
(MM)

HX125/25

2.5-3

30-5.5

450-600

4100

2072×1490×1920
Win Tone Machinery supplies you with the professional project consulting and service programme:
1. We can supply professional solutions for each section and each machine.
2. More than 20 years of experience in corn and grain processing technology, makes us have the ability to provide you with the most professional suggestions in design, manufacturing, installation and project management.
3. We help to reduce the production cost and labor cost to make the long-term profits for enterprises.
4. We can also offer a series of solutions for commercial development for the by-products, such as grain bran and germs.

---
Previous:
Corn Processing Plant
---