SLG Corn Double Screw Extruder
Product Detail
Production Case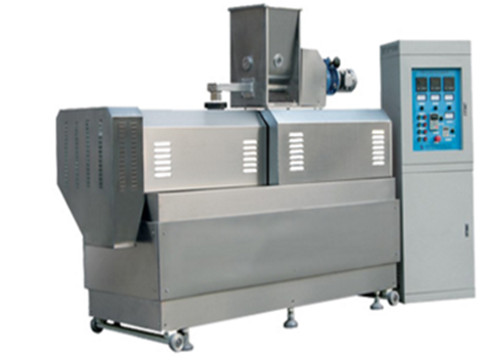 Corn double screw extruder specializes in extrusion puffing, extrusion ripening and extrusion degenerating. It is applied in the puffing process to cereals, potato, starch, protein, chemical materials, rubber and plastics. The double screw extruder is a necessary equipment for food and feed plants to puff and flake starch and coarse grains.
Double-screw extruder adopts technology of extruding and puffing to enlarge the volume of grains, resulting in spongy taste and increase of water soluble components which are easy to be absorbed by human body. It is well known that starch is the main component of the grains. However crude starch is insoluble and insusceptible to enzyms so that it is difficult to be absorbed by human body.
The cooked rice and noodles will be hardened in normal and low temperature, which leads to inferior taste quality.It is commonly said "back to uncooked" with the name of "a" starch.The technology gelatinizes the crude starch and maintains its "a " structure in a quality guarantee period to keep good taste of the starch.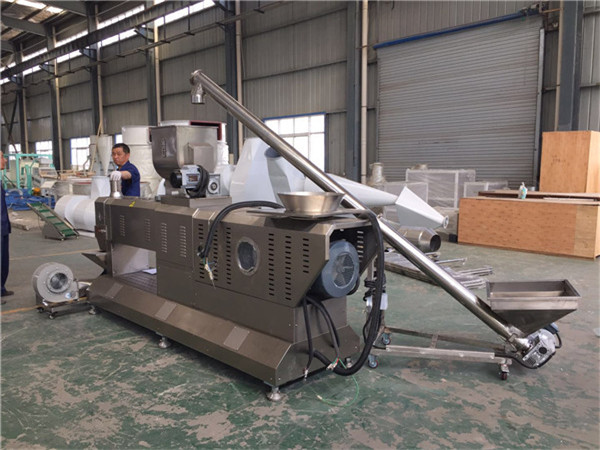 Corn double screw extruder features:
High Quality International Material;
Advanced equipments are used to cut, bend and weld;
Advanced speed adjustments technology, stable operation, power saving;
Screws are made of nitriding alloy steel, long service life;
Self-cleaning screws, easy operation and convenient maintenance;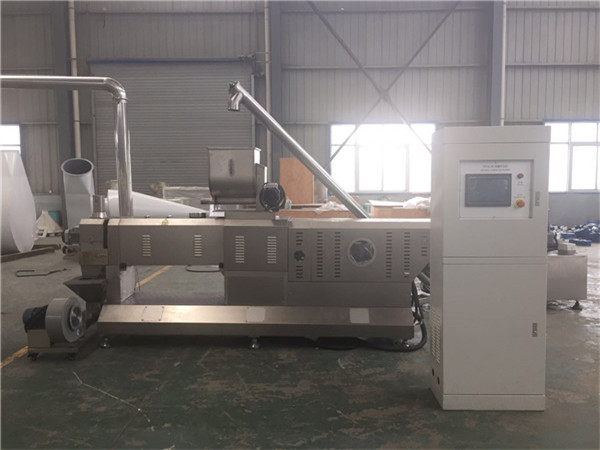 Working process of corn double screw extruder:
Materials are put into sealed bucket installed with double screws which gear into each other. Owing to mechanical calender, shear force of the materials and heat outside the bucket, the materials keep in high temperature. As the they are in the sealed bucket, changes of the seal volume and temperature bring about high pressure(as high as 10kg/square centimeter) to turn the materials into superheat fluid.
Thus, it not only enlarges the volume of the materials, boosts action of enzymes,but degrades protein and increases its soluble components.For example, after extruding and puffing, some starch degrades into easily digested dextrin and revertose, and over 80% turns into "a" structure, improving its taste.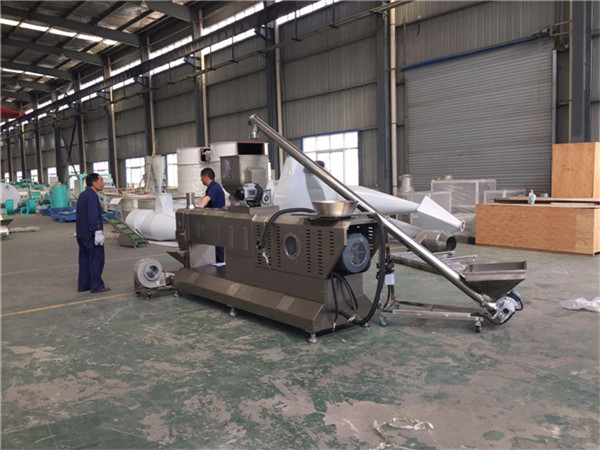 Technical parameterof corn double screw extruder:
Model

Installed Capacity
(kw)

Power Consumption
(kw)

Production Capacity
(kg/h)

SLG65-Ⅰ

25.75

15

120

SLG65-Ⅱ

34.75

18

150

SLG65-Ⅳ

57.75

30

250

SLG70-Ⅰ

48.75

30

280

SLG85-Ⅰ

75

40

550

SLG85-Ⅱ

130

70

550

SLG85-Ⅲ

150

80

600
---
---