Our oil press machine and oil seeds roaster are being packaged and delivered to Nigeria. The screw oil press is a popular type of oil press machine, mainly composed of feeder, gearbox, pressing chamber and oil receiver. Pressing chamber is the key part which contains a pressing cage and a screw shaft rotating in the cage. An electric cabinet is also necessary to control the whole working procedure.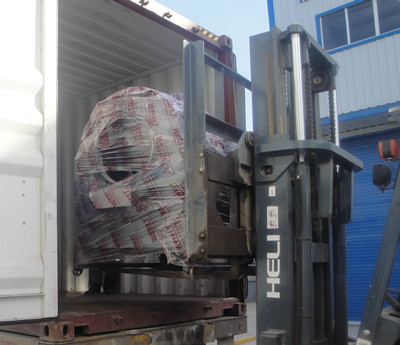 Different from the automatic screw oil press, this screw oil press has its own features and markets.
1. Made of high quality steel, wear-resistant and easy to clean.
2. With the properly designed pressing chamber, the increased pressure in the chamber highly improves working efficiency.
3. Wide application: ideal machine for pressing various oil seeds, such as peanut, soybean, sesame, flax seed, etc;
4. High oil yield : the oil output is 35% - 50% higher than common oil press.
5. Low residual: the oil residual in cake is only about 5%.
6. Little land occupancy: only 10-20 ㎡ is enough.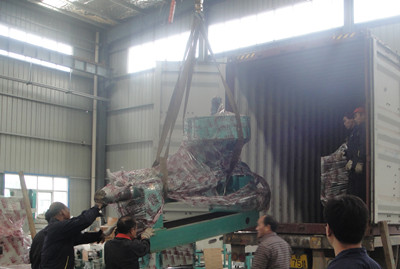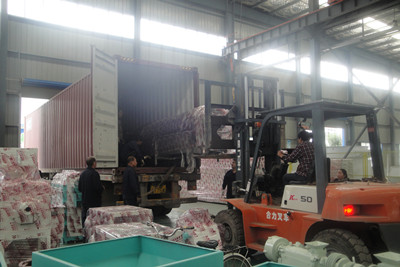 Oil Seeds Roaster Features
1. Oil seeds roaster is an electromagnetic heating equipment, thus it won't create carbon emissions during the whole working procedure.
2 .As it is composed of stainless steel, there is also no harm to the raw material, which ensures the purity of the final oil.
3. Oil seeds roaster adopts compound pot (rollers), which prevent heat from spreading out, the thermal efficiency inside reaches above 95% and saves 45% electricity compared with the traditional nut roaster.