Complete Set Corn Semolina Processing Line
Product Detail
Production Case
1. Corn Semolina Processing Line Flow Chart:
Corn storage (silos, or warehouse) ---------- Cleaning system (sifter, destoner, separator, magnet, scourer, etc) ----------dampening (dampener, conditioning silos, etc) ---------- milling system (roller mill, plan sifter, purifier, impact detacher, etc.) ---------- Flour pressure and blending system (if need) ---------- Flour packing and stacking .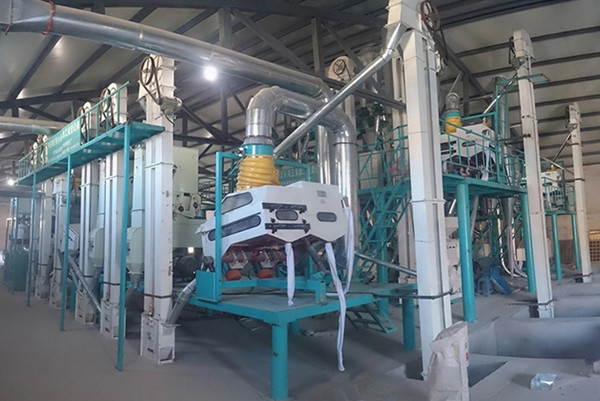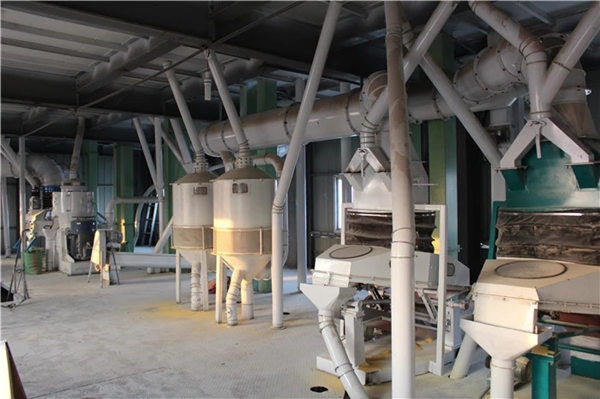 2. Complete set of corn semolina processing line process technology:
1.) Cleaning part
to clean out the middle and small impurity from corn. e.g., dust, stone, magnetic material, corn was bitten by insect and so on. Includes beating, screening, destoner, magnetic separator and dampening. This section is to prepare for milling part and to protect the machinery as well.
2. )Milling part
The second step, to mill the grain and separate the flour, bran and other by-product:
(1) Mill: mill the grain to break the integrity by the roller moving.
(2) Sifter: to separate the flour,bran and other by-product, also separate large size and small size to ensure flour quality.
3.) Packing part
Automatic packing machine can be manual or automatic weighting and packing.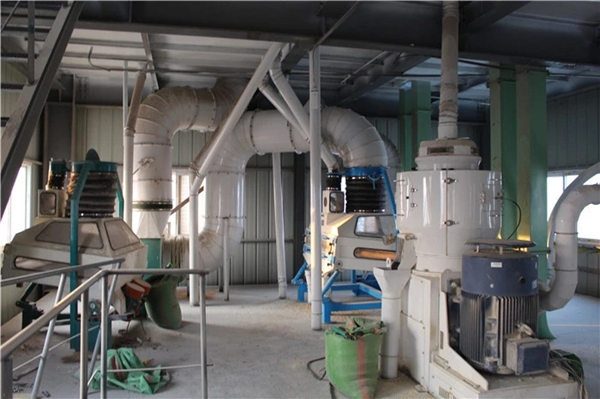 3. Corn Semolina Processing Line Products: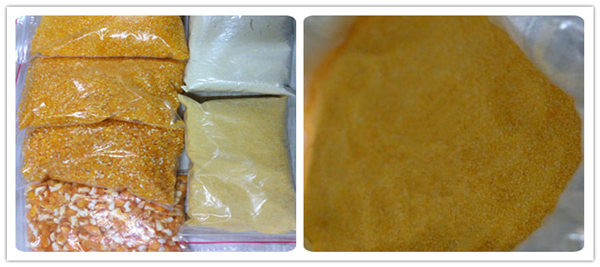 ---
Previous:
Teff Flour Milling Machine
---