Ubugali Ugali Posho Nsima Milling Machine in Africa
Product Detail
Production Case
Ubugali Ugali Posho Nsima Milling Machine in Africa
Nsima/Ubugali is a dish made from maize flour (white cornmeal) and water and is a staple food in Zambia (nshima/ ubwali) and Malawi(nsima). Ubugali is also just corn ground into a powder, but this is more coarse and not as fine as corn flour . This is logical since one definition of meal is coarsely ground seeds.

Ubugali Ugali Posho Nsima Milling Machine can be used in Mozambique,Rwanda,Kenya,Malawi,Zambia,Zimbabwe,Uganda. This dish has differents name in the lacal African.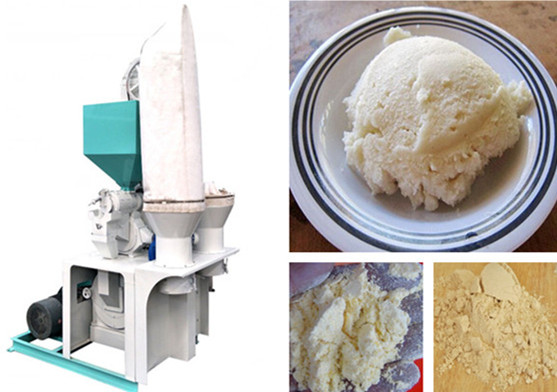 Nshima or ubwali – Zambia
Nsima – Malawi
Sadza – Zimbabwe
Chima – Mozambique
Ugali– Kenya, Malawi & Mozambique (Yao language), Tanzania (also called ngima in Kenya, and nguna in Tanzania)
Poshto – Uganda
Ubugali – Rwanda
Bugali – DR Congo
Meliepap/Pap– South Africa
Tuozafi (or t.z) – Ghana
Saab – Upper West Region of Ghana
Sakoro – Northern Ghana
Sakora – Northern Nigeria
Couscous de Cameroon – Cameroon
Final products:
corn meal/corn flour/samp/grits/bran/germ.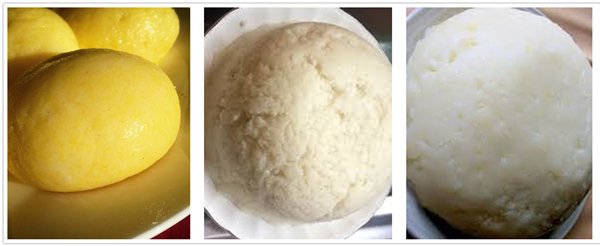 Ubugali Ugali Posho Nsima Milling Machine in Africa Features:
1. Multi-functional to mill various cereal grains from rice, corn and beans, etc.
2. Unique design, producing fine CORN/MAIZE flour at more than 100 mesh size.
3. Reliable working performance, almost no wear parts.
4. Fully automatic, very easy to operate
Ubugali Ugali Posho Nsima Milling Machine Technical Parameters:
Yield(kg/h): 600-700
Air Volume(m³/h):2200-2600
Weight(kg): 230
Power(kW):7.5
Bran Rate(%): 19-30
Powder Fineness(mesh):30-60
Boundary Dimension(mm):1600×1150×1800
---
Previous:
YTZF-28-40 Corn Meal (Posho) Machine
---